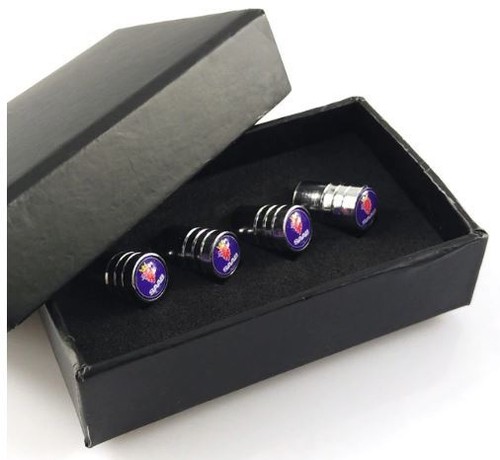 Lovely set of Saab tyre valve dust caps which really finish the wheels off nicely.
These are Stainless Steel, with sealing washer and can be fitted and removed without the need for special tools which, lets face it, you probably won't be able to find when you need them the most.
The end of the dust cap features a standard SAAB logo, which is coated in automotive resin. the sides have three rebated grooves which not only accentuate the appearance but also help with grip when fitting or removing.